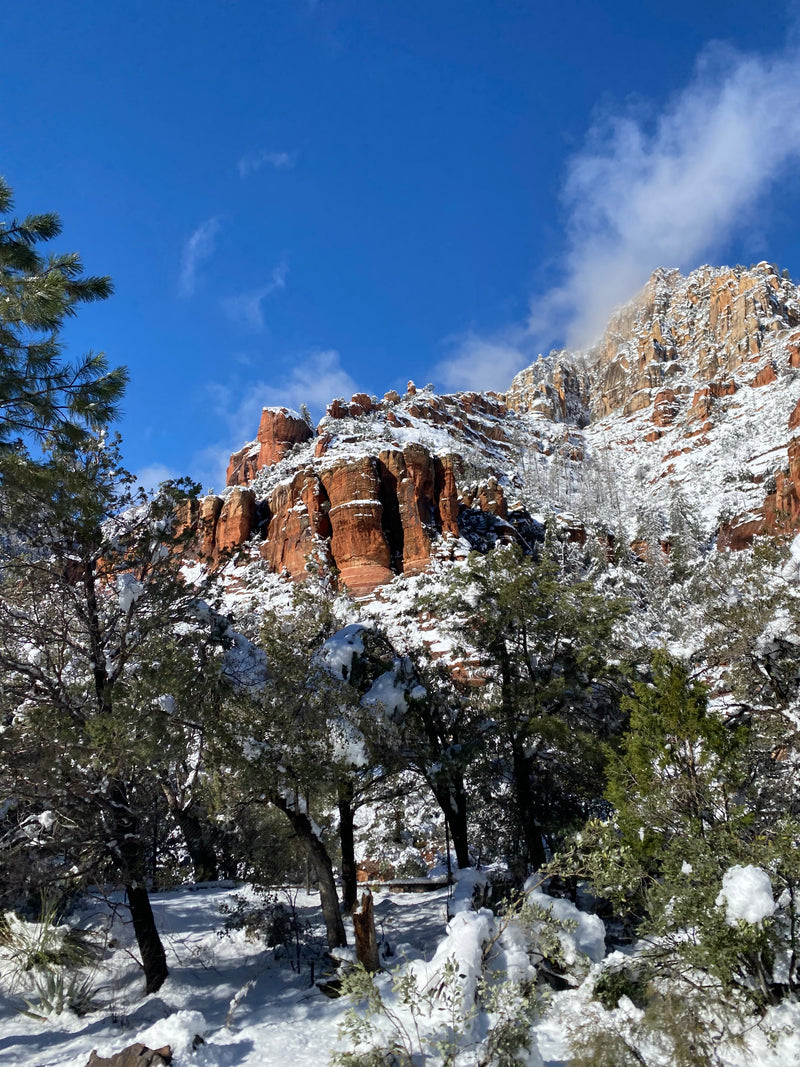 The 2023 Sedona Mountain Bike Festival was epic!  Starting off with heavy snow and ending the beautiful sunshine. 
Since this was our first time at the Sedona Fest nothing was going to crush our stoke!   The snow was so beautiful on the iconic red mountains and cactus. I mean who sees snow on cactus? 
The snow melted quickly but it still made for a late start of things the trails were too wet to ride on Saturday. So it was a perfect time to check out all the new Moxie Cycling gear.
The G-Form Collection was a big hit. The lady shredders were very enthusiastic about the concept of integrating knee and elbow pads into mountain bike clothes.  The Wicked Girl Trail pants with the G-Form Pro-x2 pads sewn on to the knees and reinforced rear were especially popular.  We also got rave reviews on our G-Form jerseys.  The removable elbow pads are so light you can barely feel them!
Sunday came and the real riding began.   Lady shredders were checking our the new Steezy Stretch Shorts and loved the length of the Doyenne Shorts.  And the Ride Bikes Be Happy were making us all happy.
Ladies were in great form. Testing out bikes and some bad to the bone Arizona beer! After the ride of course. The festival volunteers and organizers we're totally on the ball and working like crazy to keep up the bike fun with organized rides and trick bike shows. Live music and the outdoor beauty was making for an excellent vibe. 
Definitely and a go to event no matter what the weather.  We will be back in 2024. Hope to see you there!