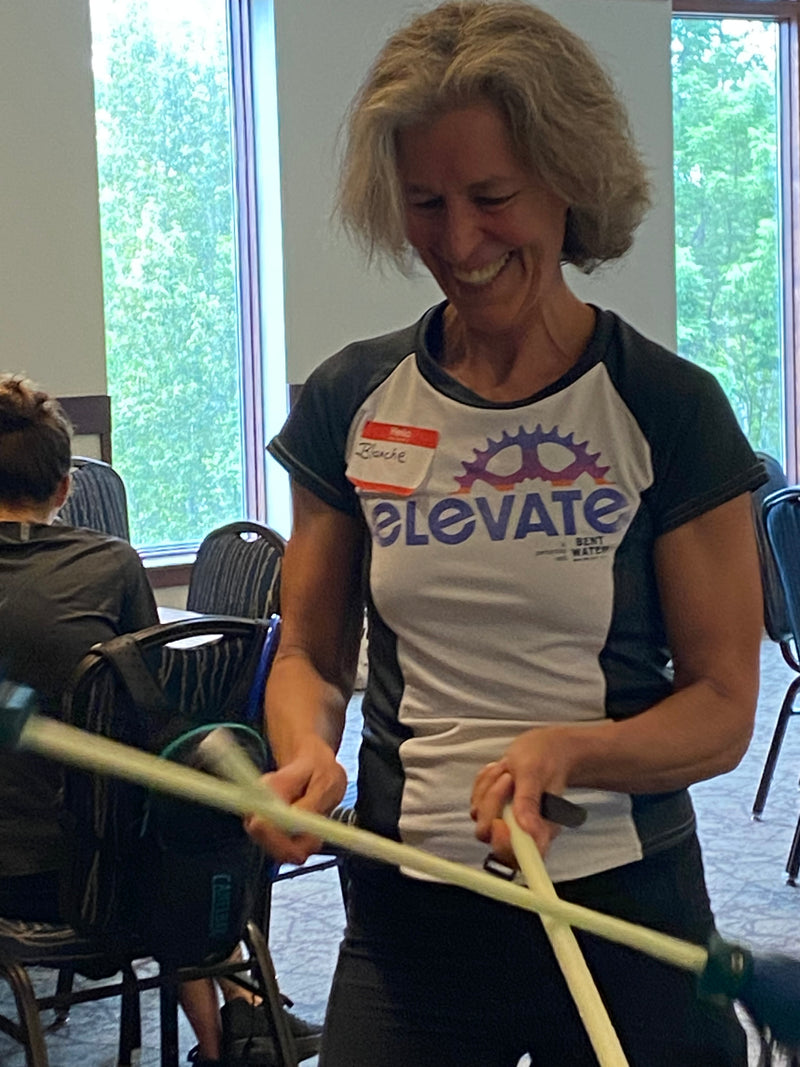 Cultivating Community 
A weekend in East Burke, VT, for women and gender expansive cyclists to cultivate community, develop skills and foster their love of mountain biking.
Elevate is brought to you by NEMBA, VMBA and Kingdom Trail Association.
Perfect for riders of all levels and abilities, beginner to advanced. There were programs and rides suitable for individuals who were new to the sport all the way to advanced riders who have been riding for years and riders with disabilities. 
"Gender expansive" includes those whose gender identity and/or gender expression expands beyond, actively resists, and/or does not conform to the current cultural or social expectations of gender, particularly in relation to male or female (source: https://itgetsbetter.org/glossary).
The Elevate weekend for me was one of bikes, learning and support. Friendships being made and confidence being built.  Riders from beginner to intermediate were taught skills and encouraged to challenge themselves in a nonjudgmental, fun filled atmosphere..
The weather was a little shaky with rain in the forecast for the entire weekend.  But the organizers of Elevate handled this obstacle as smooth as the Kingdom Trails flow lines!.  
The weekend started with a happy hour by sponsor Bent Waters Brewing Company at Mike's Tiki Bar.
We all met bright and early Saturday morning with clear skies and the rain being pushed back to later in the day. Moxie Cycling Company was very happy to provide the volunteers with coordinated jerseys!  
The skills clinics were excellent sessioning sections to pick the perfect line we all learned a lot.  After lunch the rain came but our fearless leaders had it handled.  We had sessions on bike maintenance, nutrition and overcoming mental barriers.  Brook Goudy of Roudy Goudy was the keynote speaker discussing diversity and inclusion in mountain biking and in the outdoor space.  Dinner and beers made the ride stories flow. 
Sunday turned out to be a beautiful day with more skills clinics and free rides.  Good times, new friendships and community building and growing all while doing our favorite thing: Riding Bikes!